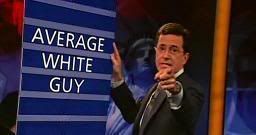 Average White Guy
was a PS3 band on Scorehero for Rock Band and Rock Band 2. It consisted of:
Singer:
Kuznagi
(PSN: kuznagi)
Guitarist:
squidy
(PSN: worthaduece)
Bassist:
Ouzo
(PSN: Eonouzo)
Drummer:
usernameNA
(PSN: usernameNA)
History
Founding
AWG was founded in April 2008 by singer Kuznagi. The name comes from usernameNA's previous band and also due to the fact that none of the members were considered top players at the time.
A brief history of AWG as described by Kuznagi immediately after hitting 100 million and 1st overall for RB1:
[...]Average White Guy formed April 9th or something and we actually were just a casual score band playing maybe 2 times a week for a couple of hours. We found that we were onto something and slowly creeping on driveshaft and passed them while they were away like we did now LOL. We never cared about paths for a while, till driveshaft came back with a VENGENCE and from end of may to the first week of june we had the infamous leapfrogging where literally every day or two the #1 of ps3 was switching between Driveshaft and Average White Guy.

Most importantly X360 bands were finally seeing that ps3 bands can be pro ;) Then Driveshaft really stepped it up and got 100m first, grats to them. We started pathing around june, and I confess we stole as many paths as we can from videos, streams etc. We have pathed about 75% of the songs. Driveshaft really helped push us where we are today so good stuff. Because we were being constantly pushed by driveshaft to keep up and try to get 100m asap we played and pathed a lot each week, this is just like how a hardcore raider in world of warcraft plays, killertomatoes can relate to that ;)

99.5 million to 100 million was painful for us because we were burning out from playing so much, and sick of paths. As some of you see from our stream we play a song a tremendous amount of times to get it right. I am a perfectionist and basically when we play if you miss OD/unison or miss a note during OD = restart. Anyways we reached our milestone and now its a stopping point, and time for some fun DLC[...]
Competition
AWG and rival PS3 band
Drive Shaft
enjoyed healthy competition from May to July 2008 until Drive Shaft ultimately succeeded in taking over the PS3 leaderboards. Afterward, AWG focused on completing all available DLC until the PS3 release of Rock Band 2. Their competition at this time was
Interrobang
.
Dissolution
On November 12, 2008, squidy disappeared from PSN and Scorehero altogether. On December 28, it was reported he had committed suicide according to his father via PSN messages. Following his departure, the remaining members of AWG teamed up with mnwildguy24 to form
Psychodelic Byrds
.
External_Links
Rock Band 1 scores
Rock Band 2 scores
Scorehero thread
Youtube videos
---
Category:
CategoryScoreheroBands