Gibson SG
---
The Gibson SG controller and its real life counterpart. (Scaled)
The original
Guitar Hero
controller, its design was modeled after the Gibson SG. It is produced and sold by
Red Octane
in conjunction with the
Game_GuitarHero Guitar Hero
∞
,
Game_GuitarHeroII Guitar Hero II
∞
and Game_GuitarHeroEncoreRocksThe80s Guitar Hero Encore: Rocks the 80s games. The SG is only available for the
Playstation 2
.
The Gibson SG features five colored frets, a strum bar, a whammy bar, a tilt sensor, and start/select buttons. It also came in two colors: black, which was released with the original Guitar Hero; and cherry red, which was released with Guitar Hero II. It connects to the Playstation 2 via a wire. It is widely viewed as the best Guitar Hero guitar ever created.
Variations
---
GH1 Black SG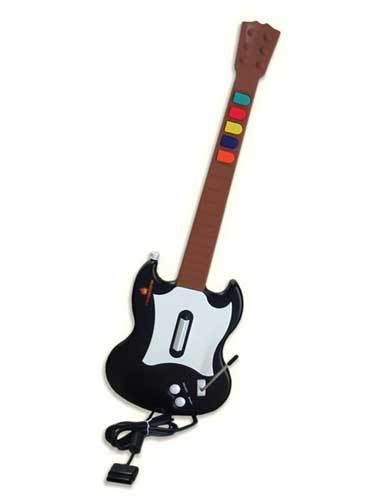 GH2 Cherry Red SG
(Several copies of GH3 were also sold with a Cherry Red SG)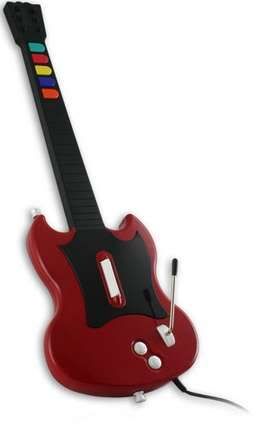 ROE Dark Wood SG
ROE Light Wood SG
GH3 Target Exclusive White SG
---
Category:
CategoryHardware