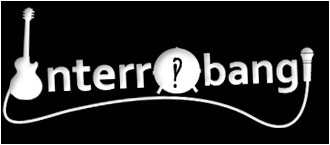 PS3 Rock Band group, and one of the few all-DLC bands in existence.
Interrobang! has as members:
Vocals
:
woozerkristen
∞
Drums
:
internetguy87
∞
Guitar
:
Sixen
∞
Bass
:
beingmused
∞
The band was formed on Sept. 06, 2008, out of the former band "Interrobang" when former bassist MAYRAluvsYA departed (original Interrobang lineup created on Jun 12th, 2008).
Accomplishments and Accolades
RB2
Current Scores
∞
On Disc Songs as of December 12th, 2008
:
134,729,229 Total Score
84 of 84 Five Stars
80 of 84 Gold Stars
14 of 84 Full Band 100%
43/84 PS3 1sts
Ranked 2st on PS3
Ranked 3rd Cross Platform
Image Explanation: The Red is rock. WE ARE FILLING THAT BIG BEAKER UP FULL OF ROCK.
RB1
Current Scores
∞
Since it was known that RB1 songs would transfer by the time the band formed, RB1 on-disc songs were ignored in lieu of DLC.
Final RB1 DLC stats
(as of October 18th, 2008):
185 DLC songs played, 166 Gold Stars, 1 FBFC
257,919,146 Total Score, 1.394 Million points per song average
51 Cross-Platform #1 scores - the most of any band.
99 PS3 #1 Scores
Forum Accomplishment Thread
∞
Leagues/Rivalries
DLC Full-Band Whores Rivalry
∞
Videos and Media
Most of the band's performances are recorded, with videos up at the youtube page of
woozerkristen.
∞
Name Trivia
The name "Interrobang" refers to an obscure punctuation mark where a question mark and exclamation mark are squished together. There is no relation to the real life band - like biengmused, from Boston - of the same name (we were unaware of their existence until well after naming ourselves. Although they have a
similar taste in music).
∞
Previous Mottos
-
The H is the only thing preventing us from putting the cool back in school.
-
There's no strum limit...we're gonna keep on strumming forever....
-
We love each and every one of our 530 songs equally....except for you,
We Care A Lot
. You pooped in our shoes. Bad DLC!
-
We live every week as if it was shark week.
---
Category:
CategoryScoreheroBands