Smack. Yea, I Got It
---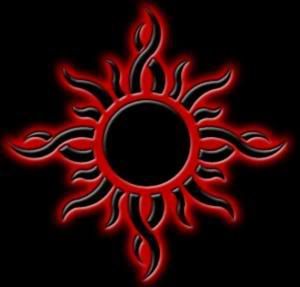 Gotsmack
is a handle I have used for years, among many others, it all depends on the game I'm playing. It's a play on the name
Godsmack
, my favorite band. Fitting, since Scorehero is based on a music game. Outside the video game world, I go by Joe. I am 27 years old. I live in Manassas Park, Virginia with my wonderful girlfriend Shannon. Wonderful because she tolerates my addiction to Guitar Hero, Rock Band, and Scorehero.
This handle has it's ups and downs. I'm often referred to as 'Smack', and as far as verbs go, that's about as cool as it gets. Other times I've found myself being banned from online Nascar races after I unintentionally wreck another driver. With a name like
Gotsmack
he must be a wrecker! I've also (and this is no joke) have gotten to know many a druggy online....asking for smack... Maybe I can email him some...
Other aliases:
50Caliber, fifty - Medal of Honor, Call of Duty
Mojoe - World of Warcraft, Xbox Live
Whatever nonsense I muster up at the time.
---
Guitar Hero Beginnings
My beginnings with Guitar Hero wasn't voluntary. My best friend Jon was always into music games, mostly karaoke. I had no desire to sing to a game, and the thought of playing a fake guitar video game was just as ridiculous to me. After my brother Bryan bought Guitar Hero II, I conceded and gave it a shot. Needless to say the idea of pushing a fret button and strumming at the same time didn't come easily, and I was instant entertainment for Bryan and Jon. I think I failed the first 10 songs I tried on Easy. Once I got the hang of it, it was all over. I blazed through Easy and barely made it through the second teir on Medium before I gave Hard a shot. I can't say I was great, but I was passing songs, and ultimately I was a lot better at the game than my Bryan and Jon. I was soon addicted.
Scorehero Beginnings
I found Scorehero essentially the same way many of us did. I was browsing Guitar Hero videos on
YouTube
(Quackadilly was a GOD to me) and ran upon a custom Guitar Hero track. After reading the comments, I learned that Scorehero was the place to go to create your own songs. I was upset to find out that I needed to mod my PS2 to have these custom tracks, but was grateful to find the community that was Scorehero. The rest, as they say, is history.
I joined Scorehero on March 31, 2007. I'm proud to say that I am member number 22173 of the now over 300,000 users on Scorehero. I spent most of my time in the Hardware section of the forums, but the past few months I would have been seen more often in Website Discussion and Bug Reports in an effort to help out the massive amount of newcomers arriving daily.
My forum claim to fame has to be
The Scorehero GH Accomplishment Timeline
.
More to be added later